Company
Secretarial
Compliance
Ease your administrative compliance burden and ensure that your company operates within relevant legislation.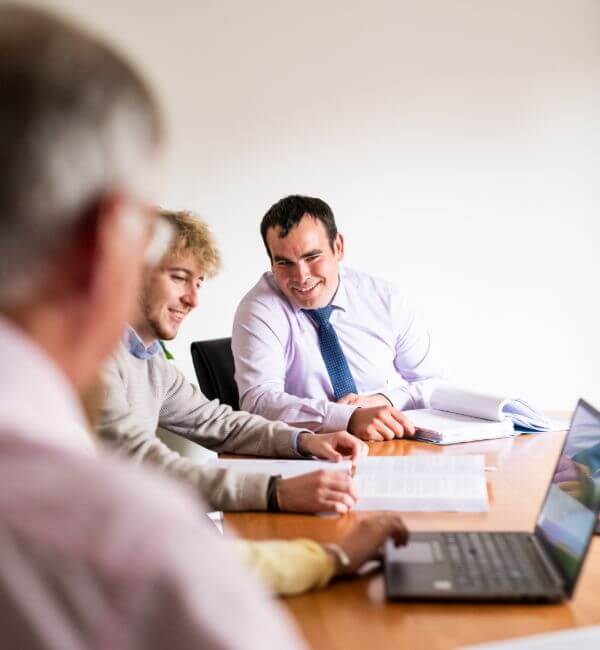 Company Secretarial Compliance
Since 2014, the Companies Act has required every company Director to appoint a Company Secretary who has the skills and resources to carry out a range of financial and statutory obligations. These services can be provided by our specialists at Gilroy Gannon through our Company Secretarial Compliance service. 
An initial confidential discussion to discuss your needs can be arranged by contacting any one of our restructuring experts.
Company Secretarial

Duties
A Company Secretary is not an administrator or a key stakeholder within your company. Instead, the primary purpose of this role is to ensure that the company operates within relevant legislation. It can be a company director, but that person should have the relevant skills and experience to fulfil company secretary duties confidently. Without a competent Company Secretary, your business runs the risk of missing essential deadlines like the Annual Return deadline and incurring penalties; it also may lose your business the ability to claim audit exemption.
Company

Compliance

Services
Gilroy Gannon has successfully carried out the Company Secretarial work for companies across Ireland. This service can include: 
Managing the Annual Return, filing deadlines on time and within requirements 

Ensuring compliance with Irish Company Law 

Notifying CRO of any changes to the company, preparing and submitting documentation 

Holding the AGM and taking minutes of board meetings 

Maintaining the company register with the CRO
Company secretarial tasks are broken into three sectors. Working with Gilroy Gannon, we will review and advise on all of these tasks: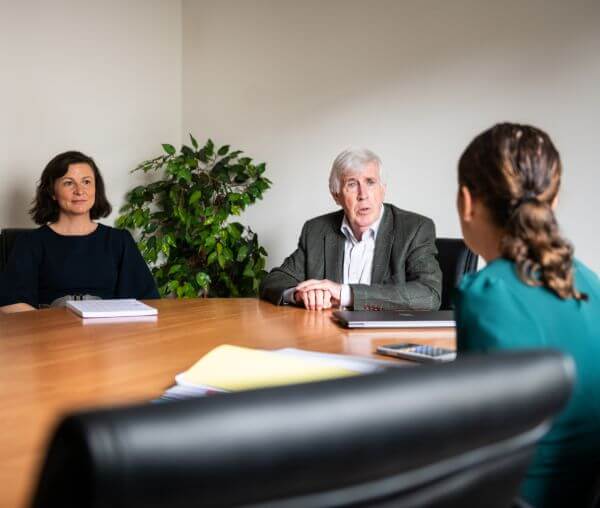 Assessment of Compliance Status
Statutory Snap-Shot
Review of overall compliance status to look at areas to improve, strengths and any weaknesses and ensure compliance with Companies Act 2014.
Statutory Review
Comparison of company and registry records to ensure consistency and full compliance with current statutory rules.
Remedial Work
Regularize anomalies and to remedy any compliance failings identified during the status check and statutory review procedures.
Preparatory Compliance Check
Any remediation in view of transactional work, e.g. M&A, corporate reorganisations, etc.
Corporate Secretarial Alert
Setting-up, scheduling, monitoring, updating of corporate calendar.
Document Management
Keeping and maintenance of statutory registers and minute books.
Authorisation & Sign-Off
Approval of annual accounts, appointment of auditor.
Regulations & Reporting
Filing of annual accounts and necessary filings required in relation to annual statutory compliance obligations.
Meeting Management
Convening, holding and drafting of all minutes of boards of directors and general meetings of shareholders.
Share Management
Allotment, transfer of shares. Preparation of share certificates, Redemption & buy-back of shares. Subdivision & conversion of shares.
Special Compliance Events
Meeting Records
Convening, holding and drafting of the minutes of directors and extraordinary shareholder meetings connected with non-routine event driven activities and project work.
Managing Change
Constitutional changes, e.g. changes of company name, registered offices, business objects, financial year, increase/decrease of registered share capital etc.
Corporate Re-Structure
Changes in the management (resignation, removal and appointment of directors).
Business Projects
Company incorporations and branch establishments, including corporate documents for use abroad.
Organisational Change
Voluntary liquidations and deletions of companies and branches.
How

Gilroy Gannon

can help!
Our team can provide annual Secretarial Compliance services, ensuring your Annual Return is filed on time and that your company stays compliant with all relevant laws and regulations. We can also provide consultancy and advice on any matters relating to secretarial compliance. 
An initial confidential discussion to discuss your needs can be arranged by contacting any one of our restructuring experts.
Gilroy Gannon offers Corporate Secretarial Compliance as a stand-alone service. It is strategically combined with other Legal, Tax, Consulting and Financial & Business Advisory Services which we are happy to discuss at your convenience.
Stay up-to-date with
the

Latest News
By signing up for our newsletters, you get the latest news, events, and financial tips from Gilroy Gannon straight to your inbox.