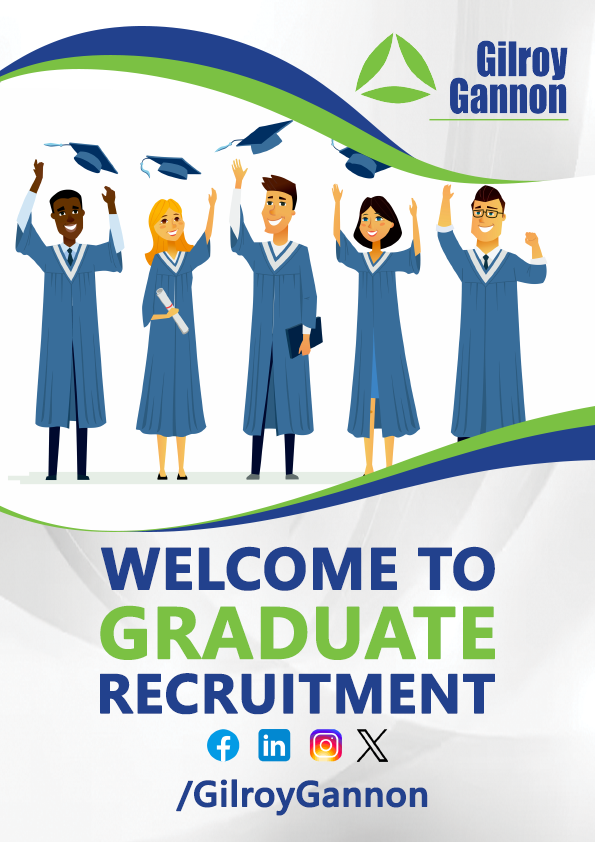 Gilroy Gannon is a medium sized firm of Chartered Accountants based in Sligo providing a broad range of services to its clients throughout the North West and surrounding regions.
Gilroy Gannon employs almost 50 staff across all disciplines drawn from international accounting firms, industry and small practices with a common goal in providing a quality and professional approach to accounting, financial, taxation, management and business advisory services.
Gilroy Gannon has a long and successful history as a trainee firm with Chartered Accountants Ireland. Gilroy Gannon is seeking graduates for its Autumn 2024 trainee programme with Chartered Accountants Ireland ("CAI").
Download our Graduate Recruitment Brochure [PDF 8MB]
Gilroy Gannon offers:
Excellent practical experience.
Ongoing training.
Competitive training package and study leave entitlements.
In-house mentoring program.
Click on the "Apply Today' button to include your name, phone number, email address and a copy of an up-to-date curriculum vitae.